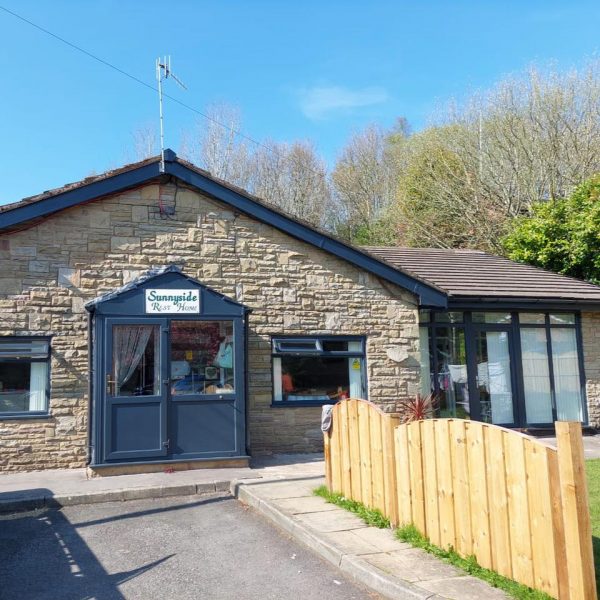 Welcome to Sunnyside Rest Home, our 8 bedded residential care home in Whitworth, Lancashire.
We took over Sunnyside in November 2021 and provide 24-hour residential care. Ensuring the highest standards of care in a comfortable and safe environment, we offer residents an enriching lifestyle.
Here at Sunnyside, we pride ourselves on the outstanding 24-hour residential care we provide residents with. Our compassionate, dedicated, and experienced team offers care services tailored to our resident's unique needs.
It's a wonderfully calm and welcoming space, where our passionate team deliver personalised care in a warm, supportive, and safe environment.
What makes us special?
Caring and professional care team fully trained in all aspects of residential care
Choice of activities and events with our experienced coordinator and access to our bespoke Community Daycare Centre Sunnybank
Support from our Registered Nurse and sister care management team Welcome Independent Living (Domiciliary Care)
We pride ourselves on never using agency staff
Our Registered Manager Suzi Proctor and Deputy Manager Lisa Fazackerley work side by side with our dedicated care team and are proud of the care they provide for all our residents.
Sunnyside provides care, comfort, compassion, and friendship to ensure that all residents are treated with the respect and dignity they deserve. Our highly trained and dedicated staff are available 24/7 to provide assistance whenever needed, ensuring the provided care and support is tailored to each individual's needs.